How can couples make the sexual experience more spiritual?
First it is important to understand that God has blessed the human institution of marriage as an opportunity for two individuals to develop wholeness. Marriage is meant to be mystical, commemorating the soul's reunion with God, and fruitful, blessing the earth with a magnanimous love.
To love God in your husband or your wife is the spiritualization of marriage. To adore and worship the flame of God in your spouse is not disrespectful to God. It is to exalt the highest and the most noble in each other.
You can love God in man or in woman and still experience physical attraction. When you come right down to it, the understanding that you are loving God in your spouse does not deprive you of anything. It simply means that all of your energies, including sexual energies, are spiritualized and that you experience love at the level of the divine union.
How do we reconcile sexual desire with this exalted experience?
Sexual desire is the desire of God to bring forth the highest creativity in every aspect of life.   It is the tremendous momentum of God desiring to be in physical manifestation, and it is the momentum of energy that is needed for the union of the seed and the egg.
Rightly understood, sex is not sinful. It is simply energy in motion.
The word sex can be thought of as a code for sacred energy exchange (s-e-x).
The act of sexual intercourse is an exchange of sacred energy. It is holy and sacred if those who participate in it so consecrate it and revere it.
A Meditation for Conception
Your thoughts and feelings at the moment of conception can be a determining factor in the kind of soul you will attract as your child.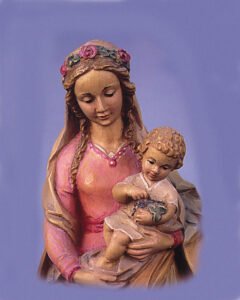 One thing you can do to uplift your consciousness is to fill your home with spiritual music. Playing Christmas carols (no matter what time of year) is one of the best ways to permeate your home with a sense of holiness.   Nurturing Your Baby's Soul has a list of suggested music.
---
You can think of your consciousness as an arrow that you shoot high into the cosmos in the moment of uniting with God in one another during sexual union. The perfection of the mark is heightened by the aim of that cosmic arrow. And that aim is the thrust of your love and your desire, of God's desire within you, to see your arrow reach the highest star — the soul of your child-to-be.
Before I met my husband, he had a vision in the Himalayas of a soul who wanted to be born to him one day. And so it was that after many years of preparing to have our first child we journeyed to the Himalayas, to the source of the Ganges, to a place far removed from civilization where we could meditate and pray and commune with this soul we wanted to give birth to.

We both spent an entire day on our own doing our own spiritual practices and then came together at night. It was very special. After that, I felt like I was guarding and tending a highly valuable secret as we descended from the mountains to the plains again.
The goal of your meditation for conception is to be transported to the heights of spiritual attunement.  The playing of spiritual music gives most people a high level of attunement.  "O Holy Night" by Adolphe Adam, "Our father" by Mario Lanza are beautiful pieces, as well as a meditation on the mother such as "Ave Maria"
You can give part or all of this meditation as a ritual before sexual union each time you attempt to conceive. Or you can select other songs, decrees, prayers or mantras that enable you to best commune with God and with the soul of your child.
---
Links and Resources:
For more on spiritualizing sexual energies and the ritual of conception, listen to
"New Age Children" in Family Designs for the Golden Age MP3 by Elizabeth Clare Prophet.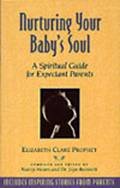 For suggested music and meditations for spiritualizing the sexual experience, see Nurturing Your Baby's Soul: A Spiritual Guide for Expectant Parents by Elizabeth Clare Prophet At Amazon.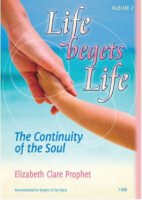 Listen to  "Meditations for conception" from the
Life Begets Life seminar.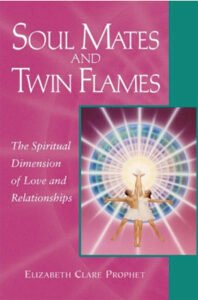 For more on relationships see Soul Mates & Twin Flames: The Spiritual Dimension of Love & Relationships